Having been unable to walk properly for over 15 years, and having had a new knee joint five months ago, I took advantage of the visit of a friend from North Yorkshire to go and test out the new knee.
We tackled the lower of the two peaks on the Sierra de Orihuela, the one with the cross on top of it. It's only 464 metres high, but well worth tackling. The knee worked fine - it was the rest of me that was totally unfit! At one point where I was having a rest after a steep rocky section, before tackling the final leg, a Spanish couple coming down were kind enough to tell me there wasn't far to go, and the rest was easy walking. It was, we made it, and I'd recommend the walk to anyone who likes the outdoors.
It's a popular walk with the Spanish, and everyone was friendly. I was surprised at the numbers of fell runners we saw. Most of the other walkers were, in my terms, young, although we did see a couple of guys who'd have been in their early sixties, but no-one of my advanced years. It was difficult to find any litter on the way up, but there was some at the summit, plus some pillock had had at the plinth of the cross with a spray can.
The air was quite hazy, but even so there was a good view of the sea, the salt lakes and mounds of salt at Santa Pola, etc.
The end in sight: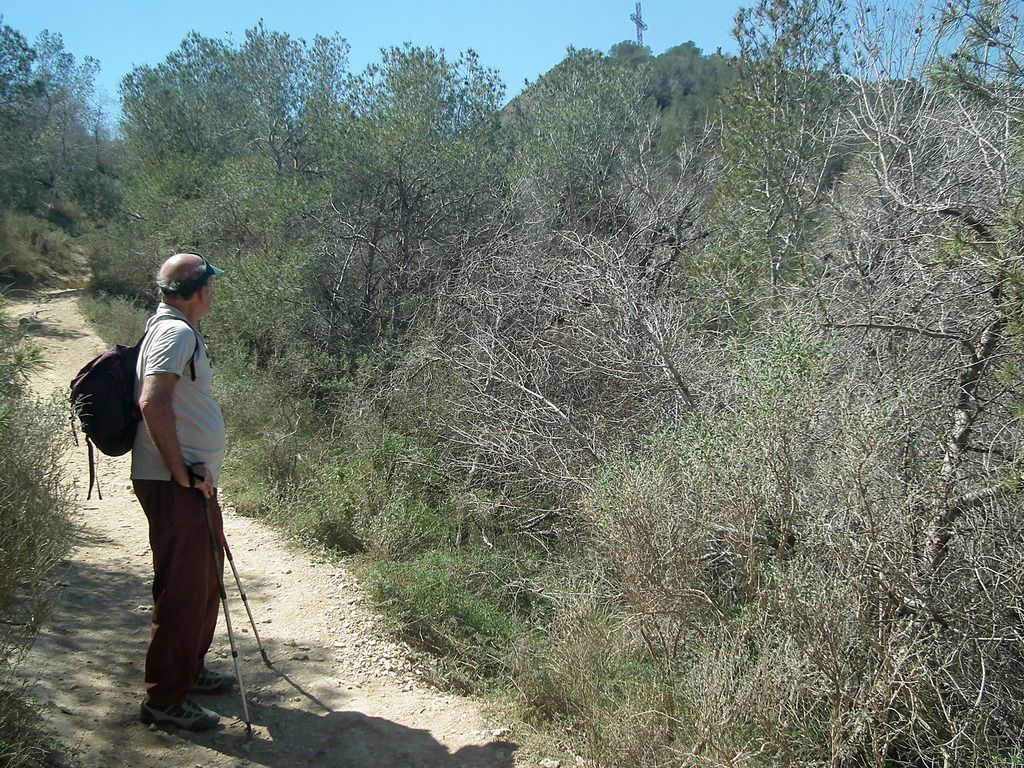 Almost there: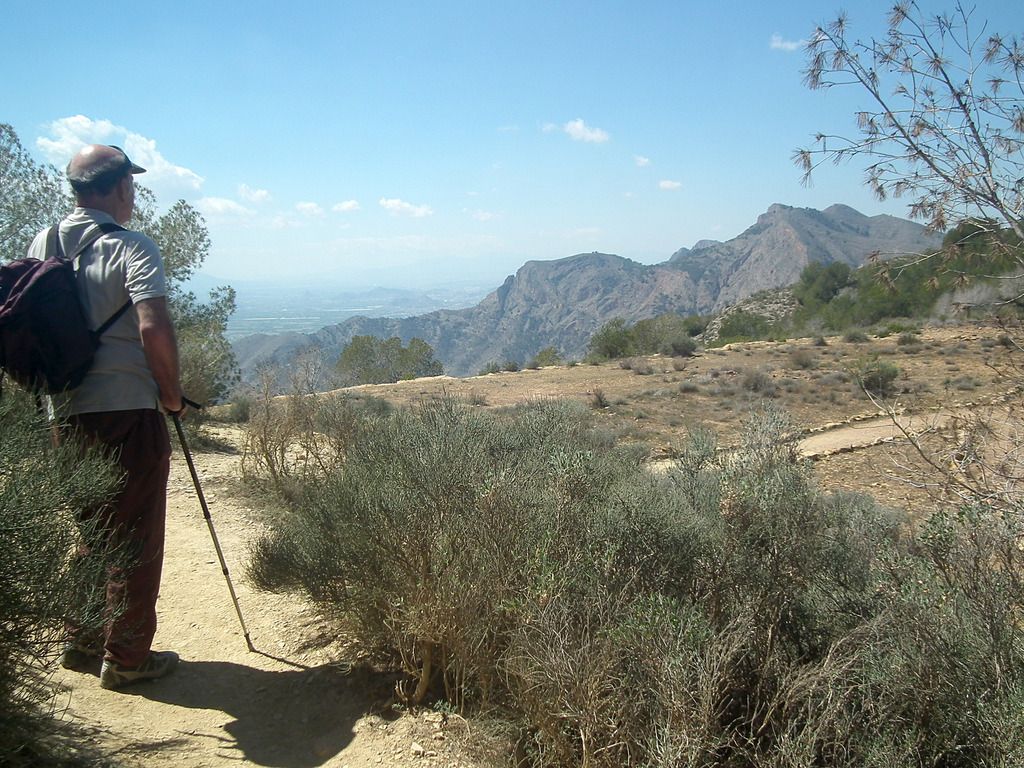 Orihuela from La Cruz de la Muela:
Taking a well earned rest: